About HingePoint ProConnector​
We believe the essential task of maintaining accurate information is foundational to project success. We are passionate about providing Procore to Microsoft document connectors for the construction industry with simplicity, transparency, scalability, and ease of use.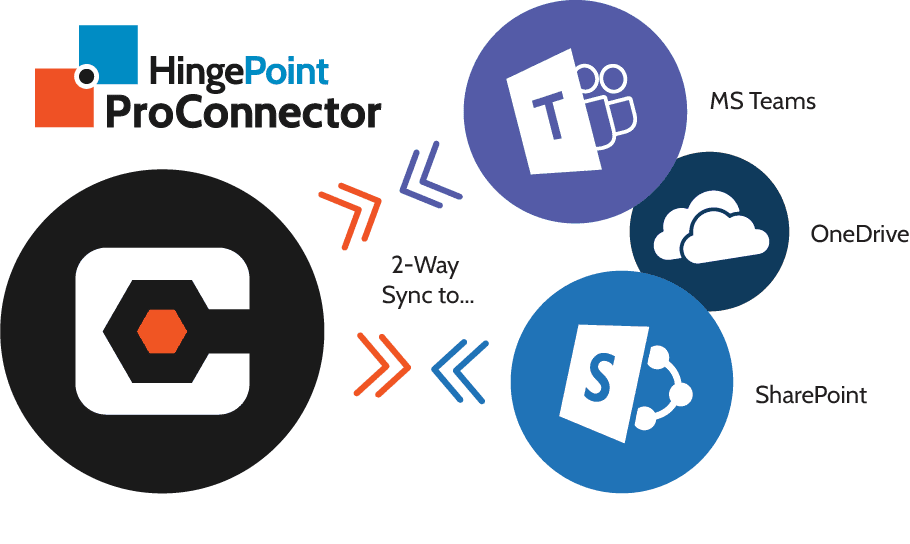 To offer document connectors for the Construction Industry that are easy to adopt, save money, and employees love. Simplicity, transparency, scalability, and ease of use.
We've Created the only Procore file sync app to offer real-time 2-way syncing with unlimited files, unlimited users, secure admin and member roles, and all without keeping copies of your files.
Our goal is to be the best in Dallas, Texas, and the nation, helping construction companies in the office and your team in the field has the same documents and the correct information.
We call them the 3 p's. They shape and guide every single decision and action at HingePoint ProConnectors.
You get a true partnership between HingePoint ProConnector and our clients. Partners are loyal and help one another. So if you outsource some of your business, you need a great partner.
Do to others what you would have them do to you.
Matthew 7:12
You get positive attitudes, positive results, and positive impacts on our clients, partners, employees, families, and communities because life is too short. No negativity!
Encourage one another and build each other up.
1 Thessalonians 5:11
You get a high-performing team from HingePoint. A team that has the hard-to-find skills and knowledge you seek. Because you deserve a great team to help you grow.
Two are better than one because they have a good return on their labor.
Ecclesiastes 4:9
Create a high-performing company that generates cash flow for investing in missions and organizations that grow God's Kingdom while helping team members reach their God-given potential.
Investing 10% in missions and charity through multiplykingdom.com
HingePoint ProConnector is an annual subscription-based service that provides transparent documentation and straightforward pricing based on the number of projects, not the number of users.
It is simple to get up and running with HingePoint ProConnector:
Step 1: Watch our Demo Videos
Step 2: Read Support docs & FAQs
Step 3: Subscribe w/30-day guarantee
HingePoint is a team of expert software consultants, integrators & developers based in Texas for construction & real estate. Passionate about providing cloud, mobile, and analytics applications that are easy to adopt, reduce cost, and your employees will love.