Procore + SharePoint 2-Way File Sync
Connect And Integrate SharePoint Documents To Procore
Securely bridge your team that works in Procore with those who work in SharePoint. Sync your documents and data from SharePoint to Procore for rapid Office 365 functionality with Procore: Document sync (Office & OneDrive)
SharePoint + Procore Functionality Includes
With your HingePoint ProConnector subscription, you can:
Achieve Real-time Sync
Between Procore And Sharepoint
With real-time file syncing, the tool mirrors the exact actions taken with documents in one system mirrored to the other system. Security rights are fully respected in both systems, and the integration does not change the rights of any user or group. MS Teams and OneDrive also synchronize with SharePoint and, therefore, Procore.
Free Up Your Team To Focus
On Value-added Tasks
All your files are migrated to Procore, backed up from Procore, and both teams have the exact same set of the most up-to-date documents at all times, so your teams are always "on the same page" and "singing off the same song sheet." The integration removes the risk, worry, and busywork associated with trying to keep both teams informed regarding the most recent document updates on a project.
Some users are in SharePoint, and some users are in Procore. And they don't want to log in to 2 places. So they can use their tool of choice and be confident all the information and documents are available to both sets of users in MS Teams and Procore.
See how it works from beginning to end. See how you:
Tell us how many projects in Procore need to be integrated to SharePoint
We will install the integration in Office365 and Procore for you
We will map 1 Procore project document module to 1 SharePoint Group
We activate and test the sync for you
Then you are Live!
Document Folders, Files and Meta Data will begin to be mirrored in real-time for the duration of the project
Archive a project and deactivate the integration so you can use the same license for the next project
Procore + SharePoint Demo
How should their SharePoint be set up?
We recommend 1 SharePoint team site per project to get a clean 1 Project in SharePoint to 1 Project in Procore architecture. This also gives 1 API connection per project, and that maximizes file sync capacity per project. However, you can have 1 SharePoint Library per project or even just 1 Folder per Project in the same library and site.
If a user has access in Procore do they have access in SharePoint?
No. User access to Procore and sharePoint is determined by your company and what user accounts you grant access to in SharePoint or Procore. Our system just syncs the documents between both systems. We do not affect the permission set up in SharePoint or Procore.
How do we add connections if we need more?
Call or email us and we will increase the number of connections you get and adjust your billing to your next volume discount.
Many of our clients like to start off with a basic package to pilot the solution and then scale up as they roll it out to all projects.
Does it only sync
the root level?
No, you can configure it to sync any level in the folder tree.
You can select the Root, any Level 1, Level 2 or Level 3 folder. But whatever is mapped, it will sync that entire branch of the folder tree.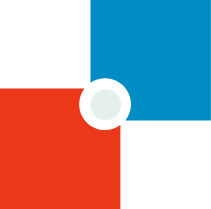 Solar Plant Developer Document Management Integration With SharePoint And Procore
We helped IGS Energy integrate SharePoint document management and MS Teams Documents with Procore Documents for seamless document management across the enterprise. No more trying to keep documents updated between Procore, SharePoint, MS Teams, and OneDrive.
Some IGS Energy users are keeping construction management documents in SharePoint and some are heavy Procore users for construction in the field where they keep all their documents in Procore – and they never have the same documents. This makes it very hard to manually keep all documents updates across the team.
Our Procore-SharePoint document integration Product synchronizes documents, in real-time, so everyone has the latest files instantly.
We set up all Azure integration services, no internal development needed, and it saves tons of manual effort across over 50 projects and solar plants.
IT Director, Construction Managers, field workers, HQ Staff.
Procore, SharePoint, MS Teams
HingePoint ProConnector can add Procore consulting and development solutions to maximize your Microsoft products (SharePoint, Office 365, Dynamics 365, Power BI, Azure) features to create seamless workflows across (and within) departments online and on mobile devices.
Custom integration with other document management and external systems is possible. Visit our parent site, www.hingepoint.com to learn more
30-day Free Trial With Sign-up
Get a 30-day Free Trial by getting started before November 30th, 2022