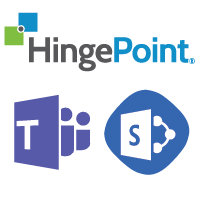 Procore customers can now automatically integrate documents between Microsoft Teams and Procore. The latest product from Microsoft Office 365, MS Teams, is the collaboration work hub on Office 365 (O365) that includes communications for calls, chat and online meetings as well as documents that is widely adopted by the business community. To better serve the needs of the construction industry, HingePoint is expanding the Procore SharePoint 2 Way Sync solution to work seamlessly with MS Teams. Now all your documents in SharePoint, OneDrive, MS Teams will be fully synchronized with Procore on all devices from the browser, mobile, apps and desktop tools. HingePoint will make the release public in December 2018 in the Procore App Marketplace.
Read the full press release on PRWeb here >>
SharePoint Two-Way Sync shares and mirrors files, folders and documents in both SharePoint and Procore libraries through a connector created by HingePoint, a Dallas-based company. The connector is built on the Microsoft cloud platform Azure and integrates SharePoint as the backbone of Digital Business Hubs that keep companies fully integrated with data, documents, and workflows to streamline construction and real estate development businesses.
This big development will allow companies more efficient ways of working, ensuring that new systems will not create more complexity or fracture the company's enterprise ability to collaborate. Now construction companies can leverage the best of what both Microsoft and Procore offer by keeping all of their documents synchronized across all systems and devices. These systems talking to each other is the solution that clients are looking for when field teams struggle to collaborate with clients and contractors and keep all their information up to date and shared across all subcontractors.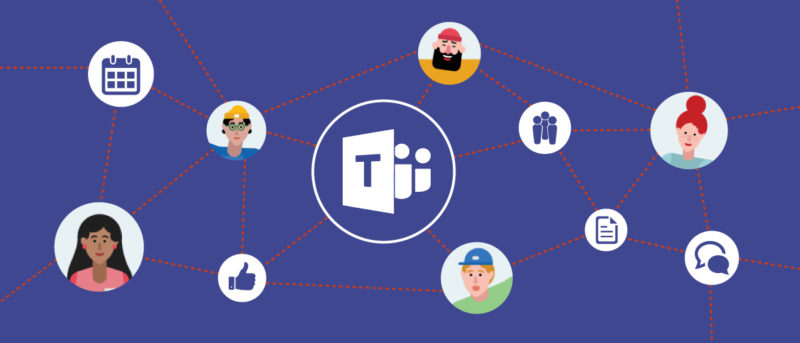 "This is not a simple connector product app, it's an actual real-time API integration that lets MS Teams, SharePoint, and Procore libraries mirror one another while having the security of both systems. This expands our solutions for the construction industry" HingePoint Managing Director Bryce Finnerty said.
HingePoint is offering a pricing model that will allow clients to license a turn-key solution that can be set up in a few hours. A solution that our clients can host in their own Azure environment scale to 100's of projects across the enterprise will be key going forward.
A growing number of construction companies use MS Teams and SharePoint as their system of record to store important data about employees, contracts and project analytics. This connector eliminates multiple repositories of documents in both Procore and SharePoint and connects the construction unit to the rest of the company.
The new integration HingePoint provides for Procore reflects each organization's commitment to openness and building out the construction technology ecosystem. What we call Digital Business Hubs, with the new connector, companies can automatically and securely sync files between Procore, MS Teams and SharePoint or Office 365, which will save time and confusion when managing project documents.
Digital Business Hubs creates better collaboration with the teams that are not in the construction space.
"We're excited for HingePoint to expand their integration to the MS Teams platform, once launched on the App Marketplace this will provide tangible new value to Procore users." said Doug Gibson, Business Development Manager at Procore. "This new solution for MS Teams is a testament to HingePoint's commitment to the construction industry and value of the Procore App Marketplace."
HingePoint integrates software so data can move from one system to another. They specialize in building custom tools that detect and collect data project and financial data, so a business can get control of their business.
Learn More Procore Solutions >>
Read the full press release on PRWeb here >>
For more information of a Demo, contact HingePoint today.
About HingePoint
HingePoint is a recently acquired WCI Consulting company (June 1st, 2018) that offers cloud, mobile and analytics applications for construction and real estate that are easy to adopt and employees love. Specializing in the systems that run the construction and real estate business including SharePoint, MS Teams, Salesforce, Procore, MS Dynamics, and Autodesk. Scale and grow profitably with Financial and Project Management Analytics, document management, and workflow automation for field to office collaboration.
HingePoint
8105 Rasor Blvd.
Suite 241
Plano, TX 75024
(214) 301-0000
www.hingepoint.com