Step 1: Navigate to Management Portal site using the URL https://filesync.hingepoint.com/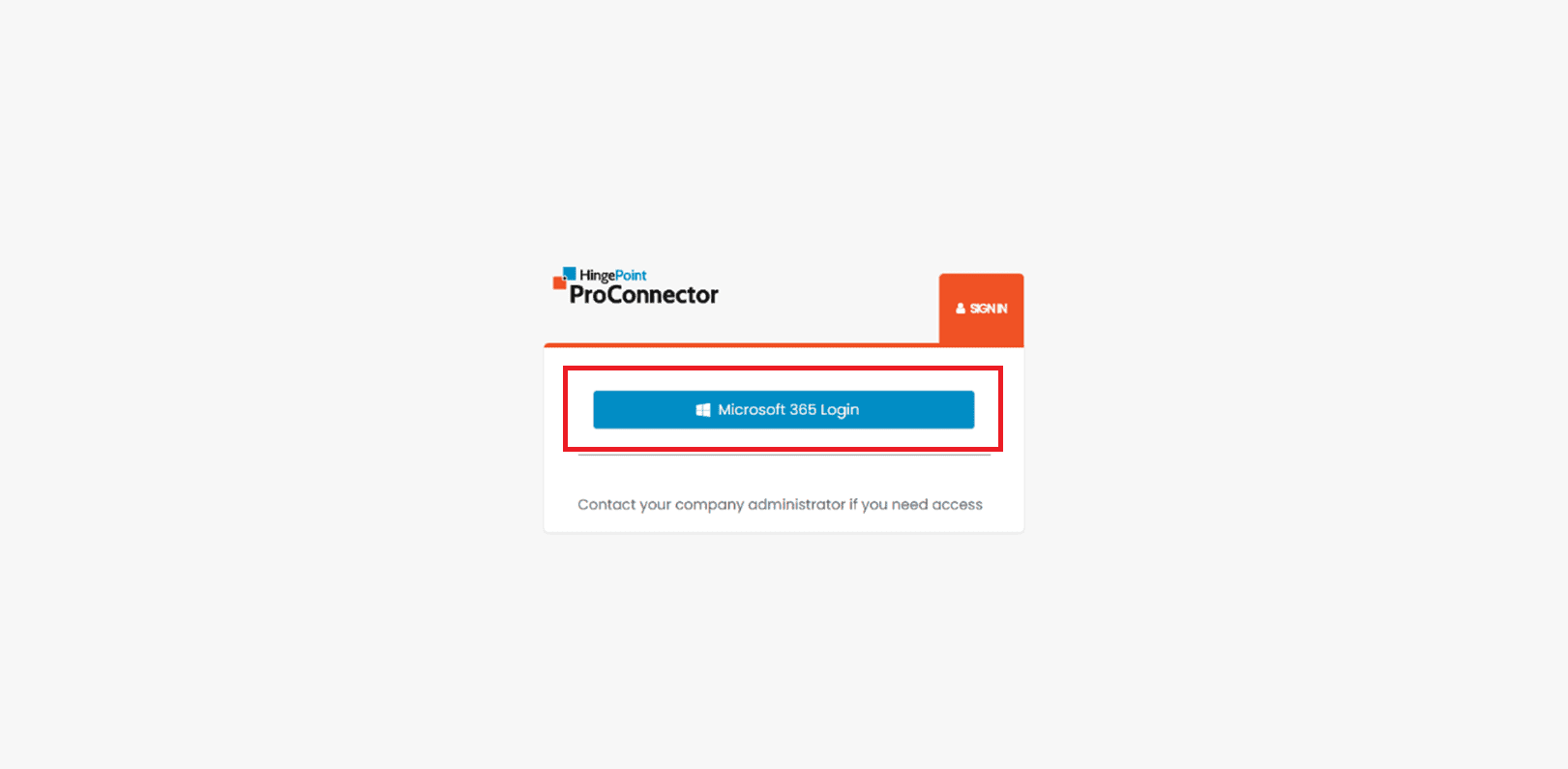 Step 2: Click on Microsoft 365 Login button to login with your Microsoft account.

Step 3: Enter your credentials and click on Sign In Button
Step 4: The HingePoint ProConnector Sync Tool Dashboard Page is displayed.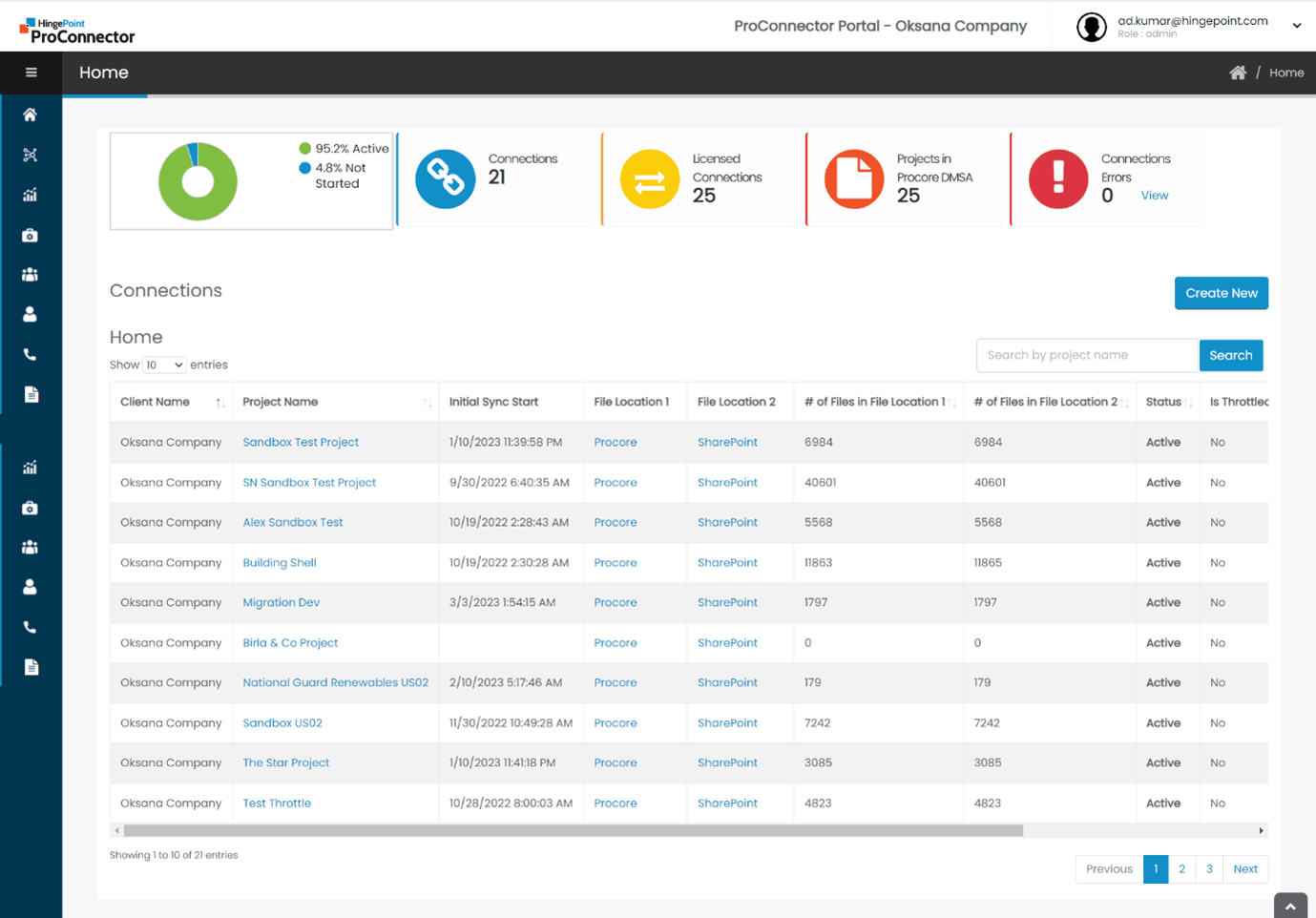 Step 5: In the Home Page
The KPI Cards on the dashboard indicates

Percentages of Active, Started and Not Started connections in Pie Chart.
Total number of Connections.
Total number of Licenced Connections
Total number of Projects in Procore DMSA
Total number of Connection Errors.